Posted by Daniel Pishock on Jan 17th 2017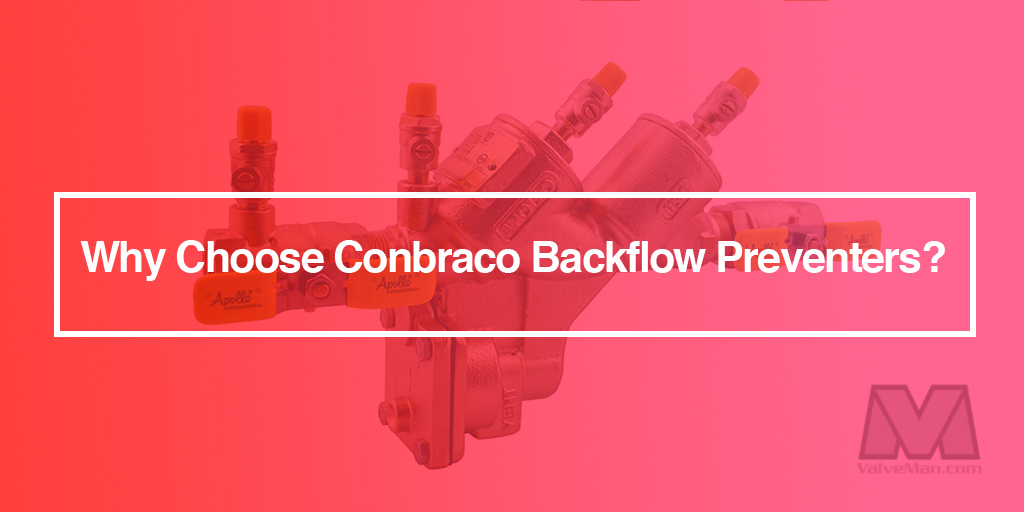 A backflow preventer is a crucial point in any piping system that utilizes one. It must be fool proof, and fail safe, as it is the defensive shield against grey or polluted water from contaminating drinking water. Conbraco backflow preventers fulfill this important obligation by utilizing a commitment, technology, and an attention to detail second to none that set them above the competition.
The Apollo Difference
All backflow preventers are fairly identical in design, and all perform the same task of preventing backflow and backsiphonage. The difference between Conbraco backflow preventers and those offered by other manufacturers is in the attention given to details and manufacturing abilities. What others call satisfactory, or good-enough, Conbraco Industries considers inferior. Never satisfied with the norm, Conbraco has striven to be the best.
Commonly known as Apollo Valves, Conbraco Industries originally began as the 1928 merger of two Detroit based brass and valve fitting manufacturers. Today, some 80 years later, Conbraco products are still manufactured in the United States, out of the best metals available, and are heralded as the go-to solutions for any valve need. Conbraco manufacturing facilities and foundries are ISO registered, and state-of-the-art. Since the 1968 introduction of the Apollo 70 ball valve, a revolution in valve design, Conbraco has been a valve industry leader in design innovation and outstanding quality.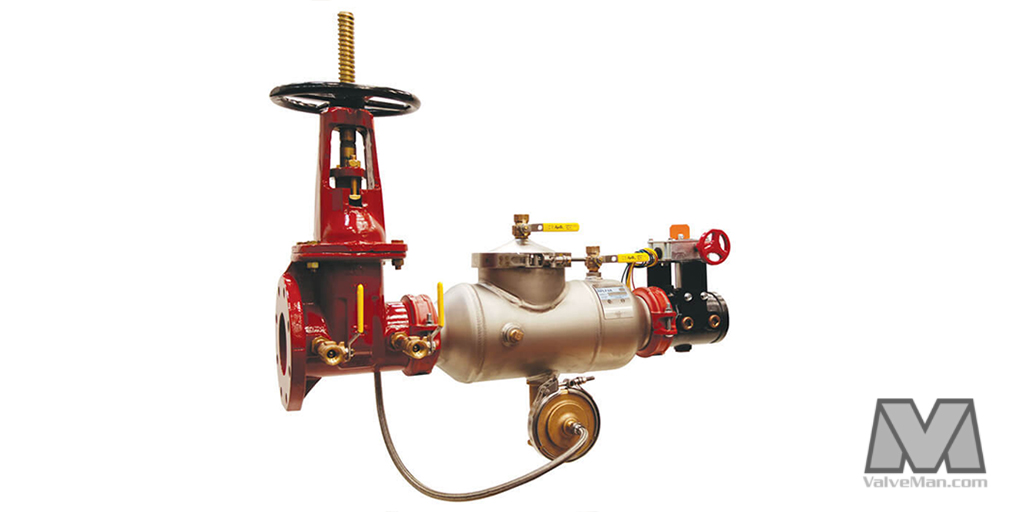 Conbraco's game-changing innovations have not been limited to products alone; cutting-edge products are only created in the most modern and expedient facilities. The company has invested over $100 million dollars on the newest technology and manufacturing plants within the last ten years. These investments include an 85, 800 ft² bronze casting plant in South Carolina. Castings are produced on automated high-speed match-plate molding machines. Conbraco was the first company to employ the use of a PLC autopour which controls the pour with a stopper rod system. Another South Carolina plant--stretching over 170,000ft²--casts steel and alloys utilizing a $2.5 million dollar computer. The company's drive to produce the very best products, including backflow preventers, takes full advantage of ultra modern tooling and tooling techniques. Conbraco's advanced Mold Shop, backed by some of the best mold and tooling experts in the industry, was designed for swift custom prototyping and developing mold designs from a number of input sources. Likewise, the company's machining capabilities are just as advanced, providing Apollo Valves with the way to not only fill custom orders, but advance valve technology, as well.
---
Shop Conbraco Backflow Preventers
[RelatedProducts:1305,1316,1310]
---
The Only Conclusion
Meeting all ISO and EPA regulations, and utilizing the most advanced foundries and manufacturing facilities in the world, it's easy to see why Conbraco is a household name, and the valve industry leader. The same innovation and pioneering spirit that went into creating the Apollo 70 ball valve goes into every Conbraco product, including pipeline components that absolutely must not fail. Therefore it is a simple and concrete conclusion that Conbraco backflow preventers are the number one choice for the job.
If you have found this article informative and entertaining, and would like to know more about Conbraco, please read: