Posted by Daniel Pishock on Jul 18th 2016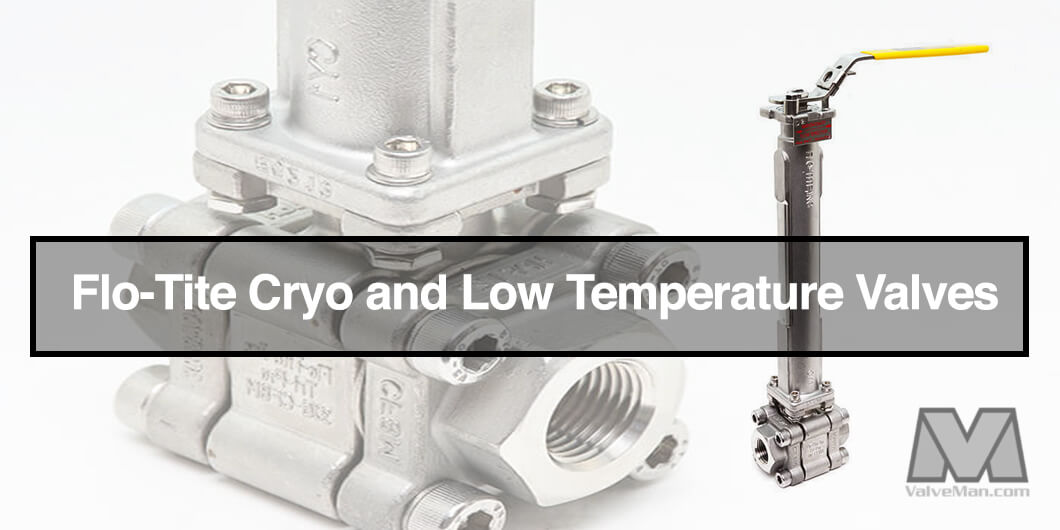 The Flo-Tite Cryo Series should be seriously considered when shopping for cryogenic valves, particularly if your processing requirements include ball valves. Flo-Tite has over 30 years of design and manufacturing experience, which has been centered around a heavy focus on perfecting industrial grade ball valves. Handling sensitive cryogenic media demands perfection from all points of a processing chain, especially from valves, and Flo-Tite delivers.
Flo-Tite Cryo Series
Flo-Tite's commitment to excellence is mirrored in their attention to detail, easily seen in the company's cryogenic and low temperature valve line. A close inspection of a 1", 2-way Stainless Steel cryogenic valve demonstrates Flo-Tite's vow to produce the best cryo products available.
Flo-Tite 1" Cryogenic Vented Ball Valve: A perfect example of the Flo-Tite cryo series, this 3 piece threaded (FNPTxFNPT) socket ball valve features a full port for optimum flow control, and has a maximum pressure rating of 1500psi. The extended bonnet (long) is precision cast, and is designed as dead space for controlling thermal expansion by collecting boiled off vapors and keeping them away from the primary media. This also helps to insulate the top of the valve from the same fluid, protecting it from freeze damage. The stem uses a loaded assembly, featuring "V" shaped packing and Belleville thrust washers for an ultimate seal. The stem, constructed from high-tensile 17-4PH material, is (TFM) blow-out proof, and seals are KEL-F. The 3pc body employs double encapsulated seals and spring-loaded bolts to compensate for thermal contractions.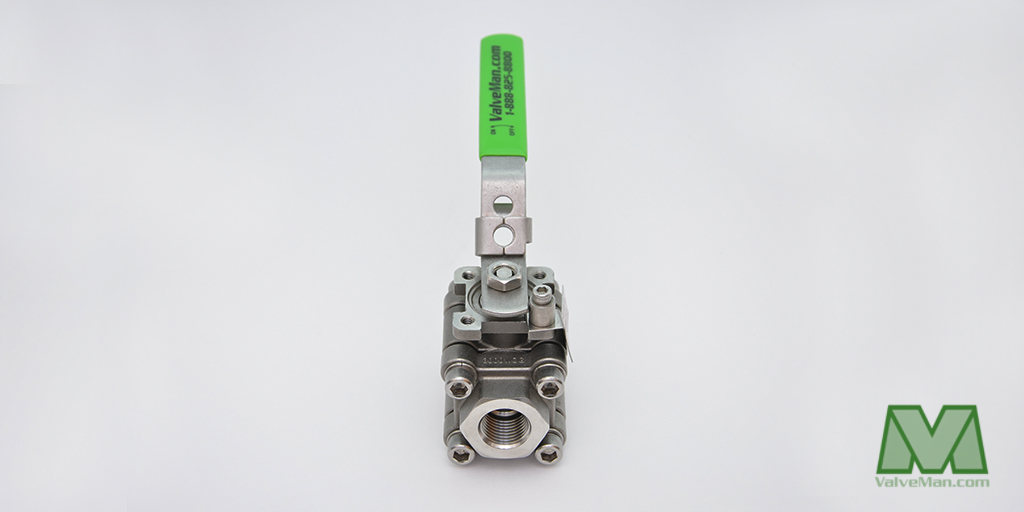 In fact, every part of this valve has been specially designed to control the adverse effects associated with moving cryogenic media--every critical point that has ever failed in similar valves has been scrutinized, compensated, and re-designed to give you maximum performance and trouble-free reliability and longevity in a cryogenic ball valve. Able to operate at temperatures as low as -320 degrees F, this cryogenic valve features a wider stem housing than comparable valves, lending more room for thermal control, and boasts ruggedness via precision welds. The "V" style stem packing also accommodates a deep chamber for prevention of leakage. Straight media flow-through configuration provides maximum flow with minimal pressure drops. Seats are designed specifically for profiles that allow flexibility at extremely low temperatures. Tight shut-off and quick openings for optimum flow performance. Upstream venting.
All Flo-Tite cryo series valves are thoroughly cleaned, degreased, and tested for hydrocarbon residue (associated with fabrication) before final assembly. Flo-Tite cryo series valves are designed with a serious attention toward details like valve torque--which is considerably different in cryogenics--and safety. This is why Flo-Tite incorporates the finest materials and fabrication techniques available within the cryo valve industry. Considering this commitment to the highest of standards, Flo-Tite cryo series valves should be your first choice.
Where to Purchase Flo-Tite Cryo Series Valves
If you've made the wise choice to utilize Flo-Tite cryo series valves in your processing chain, consider buying them from ValveMan.com. We are an industrial grade valve supplier that has been in business for over 50 years. We highly recommend Flo-Tite Cryo Series valves, and offer a selection of their quality cryogenic grade products at affordable prices. We can do this because, unlike our competitors, all we sell are valves. It's simply what we do, and we do it better than anyone else.