Posted by Daniel Pishock on Aug 10th 2016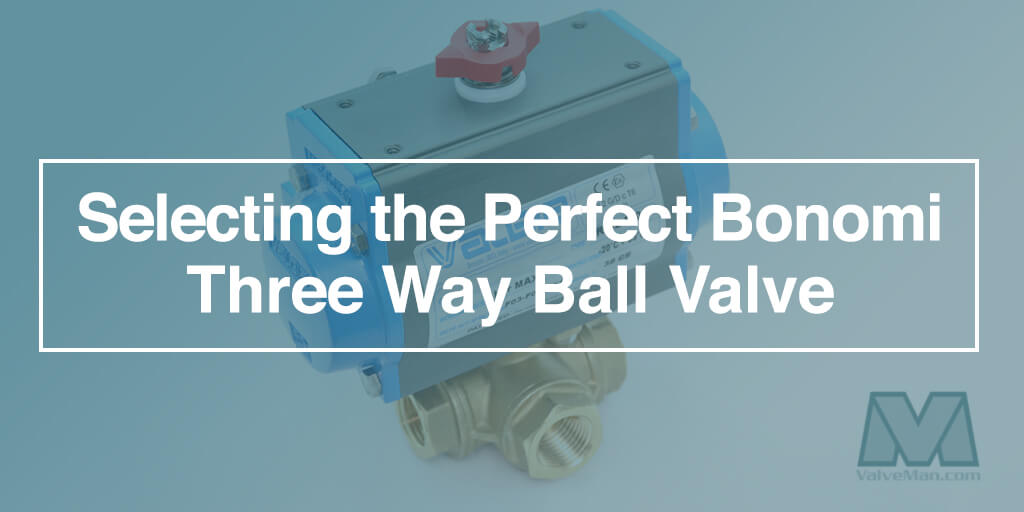 Selecting the perfect Bonomi 3-Way valve is easier than you think. Considering Bonomi valves are backed by over seven generations of valve manufacturing experience, you know that selecting Bonomi as your valve manufacturer of choice is a wise decision. Bonomi offers a wide variety of 3-way and other valve configurations for any gas, oil, or water application.
The Bonomi Legacy
Bonomi 3-way valves are manufactured in Italy by R.U.B. (Rubinetterie Bresciane Bonomi), and whose name in the industry is known to be synonymous with quality, reliability, and longevity. Bonomi's manufacturing techniques and standards have evolved over the last eighteen decades to be the standard of perfection that they are know for today. Founded in 1828, by Carlo Bonomi--when he purchased a bronze foundry to make castings--the company has flourished to become a leader in valve technology and manufacturing. Distribution in the United States is overseen by Bonomi U.S.A., Inc., with warehouses and offices based in South Carolina.
Banking on Bonomi 3-Way Valves for Quality & Performance
Choosing the perfect Bonomi 3-way valve will depend on your application. You'll need to consider size, port size and port style (T-Port Vs. L-Port), and actuation are just a few important factors you will need to know before you make a selection. The following valves exemplify the craftsmanship behind the Bonomi name.
Bonomi 3 Way Valves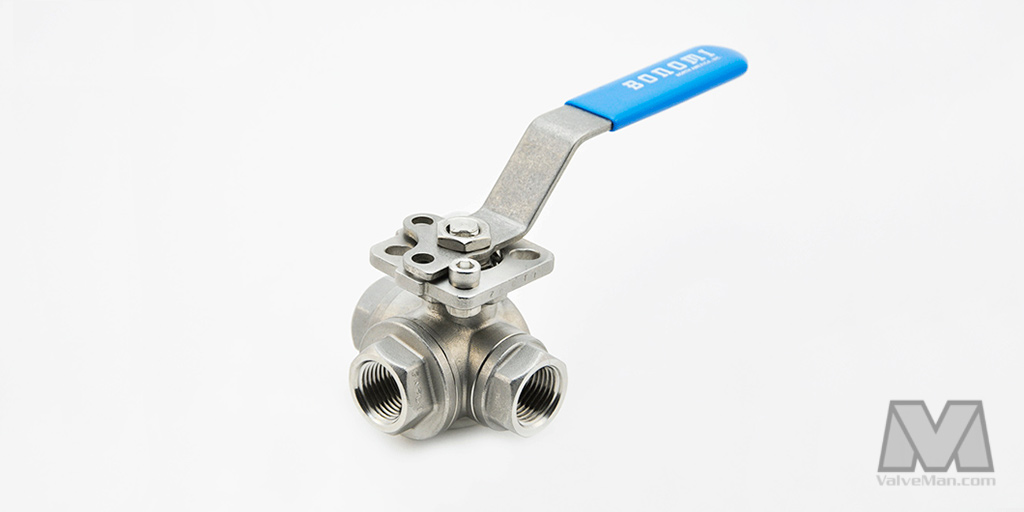 Bonomi 955N: This Stainless Steel 3-way ball valve features a standard (reduced) T-port, threaded FNPT connections, and a blowout-proof stem with self-adjusting packing. Available in sizes 1/2" to 2", this lever-action valve utilizes an ISO 5211 direct-mount mounting pad, CF8M alloy Stainless Steel housing resistant to chloride pitting, and has a working pressure of 1000psi at 1", and 800psi at 2". Maximum working temperature ranges from -20 to 450 Fahrenheit.
Bonomi 8E066: A brass 3-way, L-port ball valve with an electric actuator, this valve utilizes threaded FNPT connections, PTFE seats, and a 24 volt AC/DC actuator. Housing and blowout-proof stem material are lead free brass, and the ball is chrome-plated brass. Reduced port; direct mount; fail-in-place. Available in sizes 1/4" to 3", with a max operating pressure of 400 WOG--100 WSP. Max process temperature of 344 degrees F.
Bonomi 8P0131: A brass 3-way, T-port ball valve featuring a double acting spring return actuator. Features direct mount, threaded FNPT connections, PTFE seats, and blowout-proof stem. Both housing and stem are made from brass, and the ball is chrome-plated brass. Available in 3/8", this 3-way valve operates at a max pressure of 400 WOG--100 WSP, and a max temperature of 344 degrees F.
It's easy to see why Bonomi 3-way valves come so highly recommended: rock solid and built to last, these valves epitomize performance. And these are only a handful of the many designs and configurations Bonomi offers. You can browse a wide selection of Automated Ball Valves here. And, if you this article informative, you might also want to check out one of our latest blogs Why Choose A Bonomi Ball Valve? With nearly 200 years of experience, and all the choices Bonomi offers, it only makes sense to choose Bonomi 3-way valves for your next valve project.