Posted by Daniel Pishock on Jun 17th 2016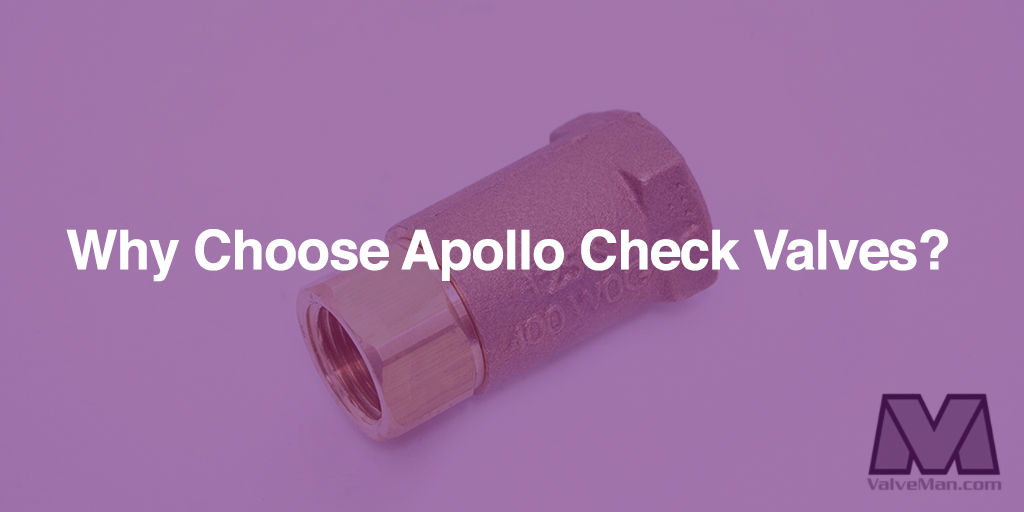 When considering check valves, as a plumber, engineer, head of maintenance, etc. you have a lot of options to choose from. So why choose Apollo check valves? To answer this question, consider first who it is that manufactures one of the most well known and trusted names in valves--Conbraco Industries, Inc. Conbraco can trace its company history all the way back to 1928, some 80 years ago, and is a world leader in valve technology and innovation. Every Apollo Valves product--including Apollo check valves and other flow control devices--are fabricated through a vertically integrated manufacturing system that incorporates consistent testing and rigorous quality control to ensure reliability, dependability, and longevity.
Synonymous with descriptions like performance and state-of-the-art, Apollo check valves are the result of almost 9 decades of dedication. These valves are available in several metals--including "lead free"--and a variety of configurations, backflow preventers and even double check valve backflow preventers. By examining the following three examples, and noting their construction, it becomes crystal clear why the Apollo name is heralded, and why choosing their check valves is the smart choice.
Apollo Check Valves
Apollo 61-100: This one way, "silent" check valve is offered in sizes 1/4" to 3", with a C84400 bronze housing and ASTM B16 brass retainer, and utilizes FNPT threaded connections. Minimum cracking pressure (based on the 61-101-01 1/4") is 1/2psi. The spring is Stainless Steel, and the ball is 15% glass filled to keep it light.
Apollo 62-100: The Apollo 62-100 is a stainless steel ball valve, ball cone, one way silent check valve that comes in 1/4" through 2" sizes. It has NPT connections and can with stand the maximum pressure of 400 psig. In the world of inline check valves, the Apollo 62-100 is as durable as they come.
Apollo 4ALF-10C-03 Backflow Preventer: This 6", lead free Stainless Steel backflow preventer features a double check valve assembly and OSY gates. Designed for large volumes flows, this backflow preventer utilizes flanged connections for easy repairs and replacements. Ideal for cross-connection control on a commercial and industrial scale. 5 year warranty.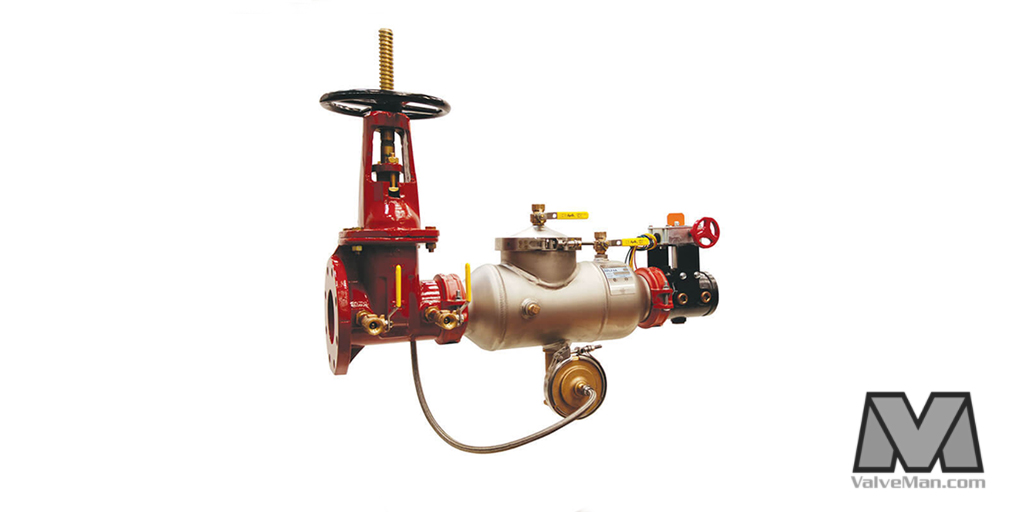 Why Buy Apollo Check Valves?
After reviewing the aforementioned examples, it's easy to see why the Apollo brand is so well respected. Manufacturing everything from simple one way check valves for something as common as an HVAC unit, to large scale cross-connection backflow preventers, Apollo Valves is unrivaled in the check valve technology. Made in the USA, and meeting and exceeding standards and regulations, Apollo check valves are the top choice in backflow prevention. Quality is assured, and pricing is competitive.
Where to Buy Apollo Check Valves
You can purchase Apollo check valves, and other Apollo flow control products through he ValveMan valve store. We carry all the top takeaways in check valves, including a wide selection of Apollo models, as we are an industrial grade valve supplier. We've been in the industrial valve business for over 50 years. In fact, all we sell are valves. It's simply what we do, and we do it better than anyone else.