Posted by Daniel Pishock on Sep 14th 2016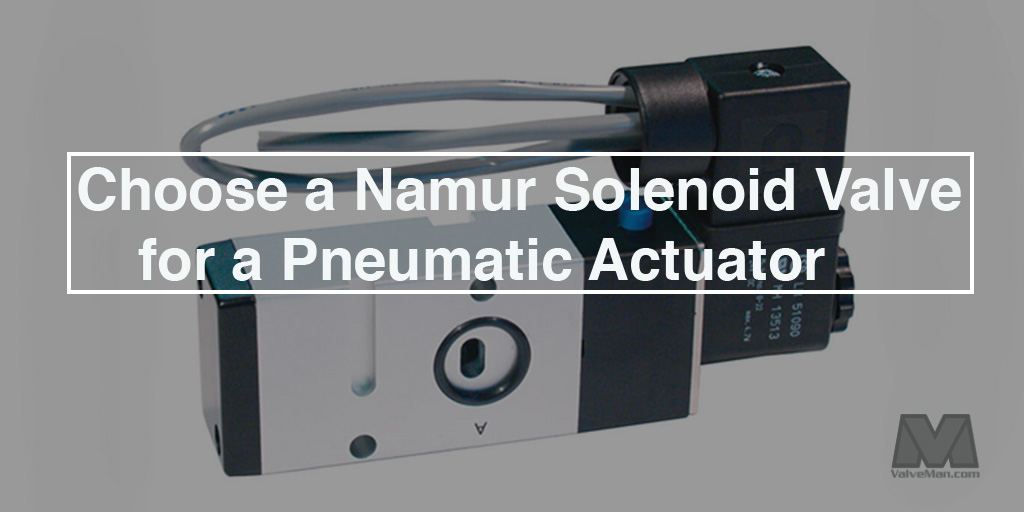 The word, NAMUR, somewhat a misnomer, is an acronym for the User Association of Automation Technology in Process Industries, and serves as a standard for automated valve technology. Standard interfaces for actuator mountings keeps solenoid and installation costs down. A NAMUR solenoid valve, therefore, is directly mounted to pneumatic actuator inlet/outlet ports.
The function of a NAMUR solenoid valve is to control media flow: the valve itself is controlled by an electric solenoid, which opens or closes the valve, by controlling the amount of air--via a pilot--to the pneumatic actuator. A pneumatic actuator converts energy--compressed air--into motion. The solenoid and actuator work in tandem to control flow speed, flow amount, and flow direction. Likewise, the valve is operated in either the normally closed, or normally open position.
Solenoid valves are available in several configurations, including 3 way and 4 way. A 3 way solenoid valve typically consists of 1 inlet, 1 outlet, and 1 exhaust port, and 2 seats for fluid control. A 4 way solenoid valve utilizes 4 or more ports (2 inlets, 1 outlet, 2 exhausts and 2 seats), and are commonly applied for operating double acting rack and pinion actuators.
---
Shop Namur Solenoid Valves
[[RelatedProducts:1438,1337,1426,1432]]
---
3 Way Solenoid Valve
Bonomi manufactures top-of-the-line NAMUR solenoid valves.
The Bonomi NMR3-C1 is a 3 way solenoid valve used to operate single action actuators. This solenoid valve is made for a 100% continuous duty cycle at 2.5 Watts in a pressure range of 20 to 120psig and a temp. range of 30° to 130° F (0° to 130° F with dry media). Ports are 1/4" NPT.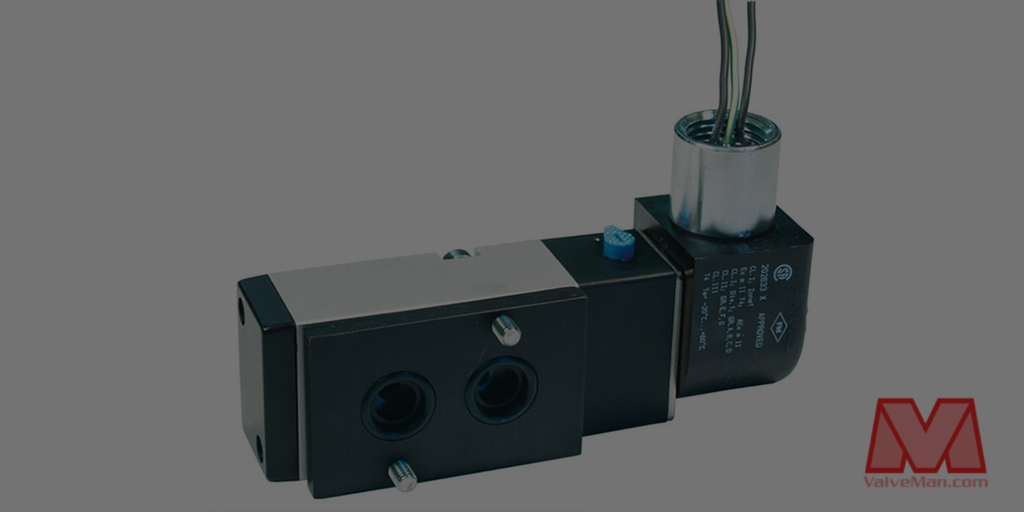 4 Way Solenoid Valves
Bonomi Series NMR1-4 Way DIN:
100% continuous duty cycle at 2.5 Watts; Pressure Range from 0 to 120psig; Temperature range from 35° to 130° F (from 0° to 130° F with dry media); Cv=1.68. 1/4" NPT.
Bonomi Series NMR1-4 Way Conduit:
Shares the same specs as the DIN model.
Bonomi Series NMR1-4 Way Conduit/Explosion Proof:
4 Way single solenoid NAMUR shares specs with the previously mentioned solenoid valves but carries a NEMA rating of 7, and is explosion proof. Only uses 2.5 Watts of power for continuous duty; various voltage options. 1/4" NPT.
By conforming to NAMUR standards, Bonomi can offer solenoid valves utilizing standard interfaces making optional mounting easy. Bonomi manufactures both pneumatic and electric solenoid valves which can be viewed via Bonomi Actuated Ball Valves for further reading.
Direct mounting and standard interfaces not only lower installation costs, but is quicker and simpler compared to remotely integrated pneumatic solenoid systems. Damage possibilities to piping are kept to a minimum, and installers are given more room to retrofit products together as opposed to being locked into a way only scenario. While NAMUR solenoid valves still require installers to follow installation recommendations, they provide plenty of benefits, making applications more numerous.