Posted by Daniel Pishock on Dec 9th 2016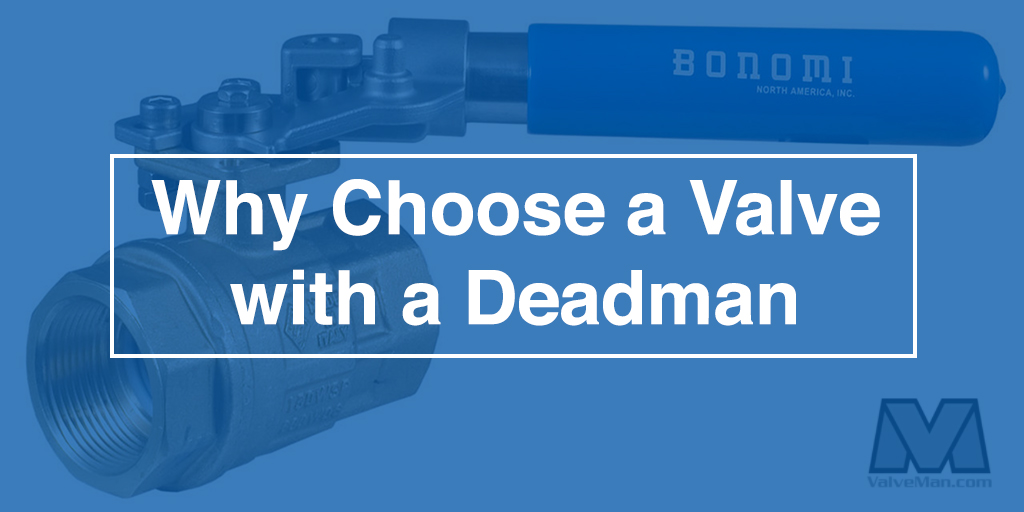 Otherwise known as a spring return handle, a deadman handle on a valve serves a specific purpose. Without it, tasks like drawing a media from a drum or tank; introducing an addition to a media; or performing any job that demands that an unattended valve must not be left open would be rather difficult. A deadman handle makes it easy.
What is a Deadman Handle?
While the true origin of the moniker, deadman handle, may be impossible to trace, its meaning is quite simple. Another name was, deadman switch. Basically this morbid joke meant that if an operator were to suddenly die, the switch or handle would move automatically, in spite of tragedy. In this way, a valve--let's use a ball valve--equipped with a deadman handle, will automatically shut itself off when you let go of the handle. This is due to spring action. Without the pressure against the spring, the handle will return to its original position.
This is a must have in any shop or factory, and has a virtually endless list of possible applications. While they all perform the same task, there are different models available. The following are just a few examples.
Bonomi 1/2" LF 250N, Direct Mount Ball Valve w/ Deadman Handle - Features a brass housing, blow-out proof stem, heavy duty deadman handle, and direct mounting. Full port; maximum temperature of 366°F; pressure rating 600 WOG--150 WSP. LF designates lead free. Chrome plated brass ball. Blue vinyl grip on handle.
Apollo 1-1/2" 76-507-01, Stainless Steel Ball Valve w/ Deadman Handle - Incorporates full port, FNPT threaded connections, PTFE body seals, and an RPTFE stem bearing; stem packing and seat material are Multifill (MPTFE); stainless steel body; stainless steel deadman handle with yellow vinyl. Maximum pressure is 1500 CWP psig.
Bonomi 2" 250 NLF SRL Direct Mount Ball Valve w/ Deadman Handle - Features lead free brass housing; blow-out proof stem; full port; ANSI threaded connections; heavy duty steel handle with blue vinyl. Maximum temperature rating 366° at 600 WOG-150 WSP. Chrome plated brass ball. PTFE seats; low operating torque.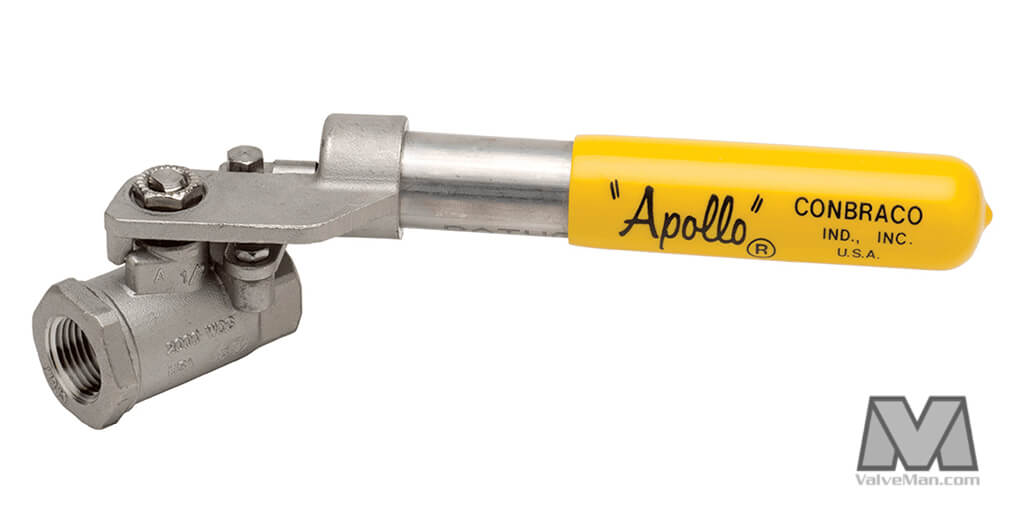 ---
Shop Valves with a Deadman Handle
[[RelatedProducts:536,2294,2285]]
Where to Buy
Most likely you need a ball valve with a deadman handle for more than one application on your line, in your shop, or in your manufacturing plant. We offer several sizes and the top brands. We are ValveMan.com and we've been in the industrial grade business for over 50 years. If you need to buy valves, buy from someone who only sells valves--that's us. It's simply what we do, and we do it better than anyone else.
If you've enjoyed this article, you might like Bonomi Actuated Ball Valves.