Posted by Daniel Pishock on Mar 11th 2016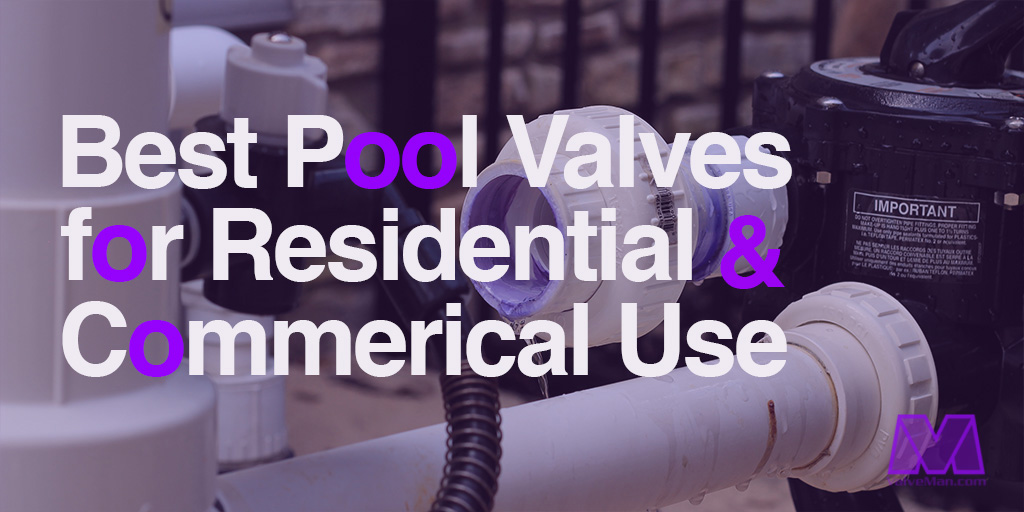 Olympic training facilities, universities, country clubs, and other establishments giving center stage to swimming pools are willing to invest a lot of money to keep them in pristine condition. Achieving the best results necessitates utilizing the best products available. For pool plumbing, that means PVC, especially for pool valves.
Why PVC Pool Valves Are Best
The wonderful thing about PVC is that it won't ever rust, and is extremely corrosion resistant, as well as weather resistant. It is cost efficient, easy to work with, and simple to install. Extremely safe, PVC is fire resistant, and non-toxic. Valves made from PVC are durable, dependable, and long lasting. When you are installing an expensive pool, or are responsible for maintaining one, put your trust in PVC.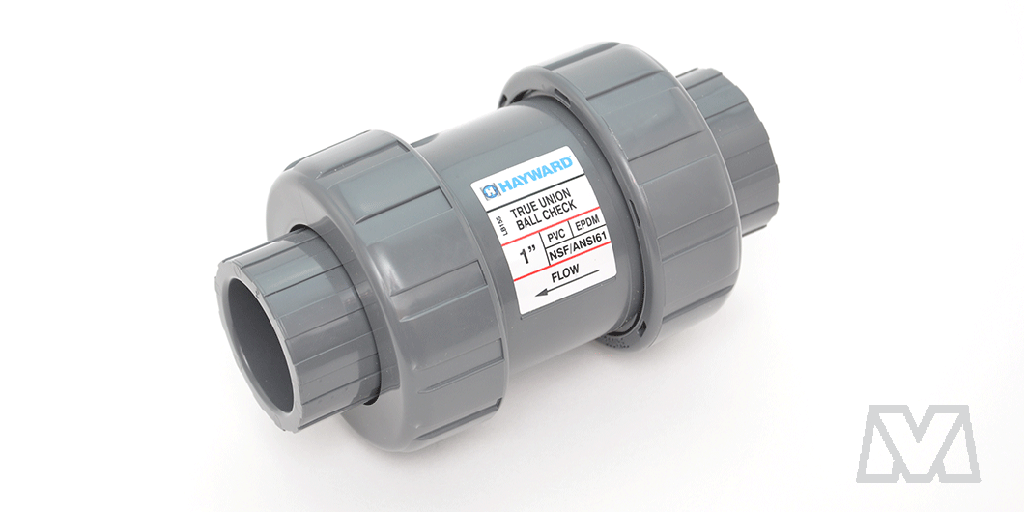 One type of valve your pool will require is a check valve, which keeps water from flowing backwards into the circulation system. The ideal choice for this application is a Hayward TC Series true union ball check valve, which features a PVC housing, hand-adjusted threaded ends, an elastomer, "square" cut seat to prevent backflow, and can be mounted either horizontally or vertically. A free-floating ball ensures long life, as it never seats in the same spot twice. The Hayward TC Series true union ball check valve is available in PP, PVC, and CPVC (for higher temps), and each utilizes FPM and/or EPDM "O" ring seals for longevity and maximum performance. PVC sizes run from 1/4" to 4'' (threaded), and socket connection sizes include 1/2" to 4" also. Rated for 150psi at 70 degrees F (minimum 2psi cracking pressure). These pool valves are comprised of prominent parts reflecting Hayward's commitment to producing top-of-the-line products.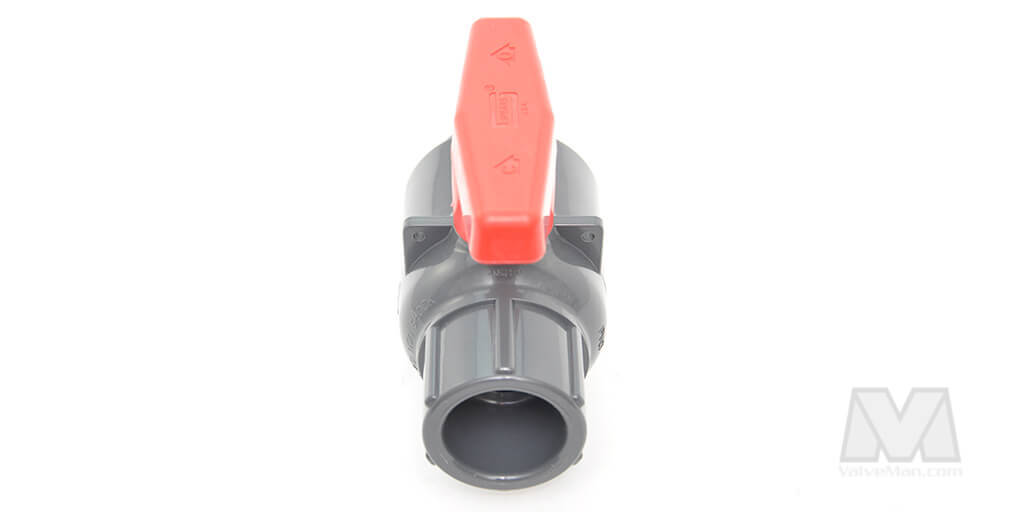 Another valve your pool may require or incorporate is a compact ball valve. Spears Manufacturing offers the Spears 2122 and the Spears 2132 Series. These are industrial grade, "heavy"-bodied PVC or CPVC configurations, are designed to prevent line fluid leakage in case of stem damage. Pool valves, because they are under pressure and often exposed to the elements, need to be durable. That's why these valves incorporate stems with specific shear point control breakage, protecting the seal until the valve can be replaced. This kind of forward thinking keeps the Spears corporation a contender in thermoplastics. Available in sizes 1/2" through 6" (1/2" through 4" available with threaded, socket, or flange/6" available with socket or flange), Spears equips these pool valves with PTFE ball seats, a choice of EPDM or Viton "O" ring options, a full schedule 80 bore, and a high impact, safety handle (rounded). This series is pressure rated at 235psi (1/2" to 2") at 73 degrees F, and 150psi at 73 degrees (3"-6"). Built to last, these pool valves are a reflection of Spears pledge to excellence and innovation.
---
Shop Valves for Pools
[[RelatedProducts:82,84,81,97]]
---
Pool Valves
Maintaining a spectacular pool for a corporation, educational institution, or any large enterprise featuring one may be an under appreciated job. But employing PVC pool valves will keep that asset untarnished, immaculate, and the boss happy. Our valve store believes in selling the best valves available, and helping you accomplish your goals. Whether you are installing a new pool, or simply replacing a part, we strongly advocate the use of PVC valves. We sell industrial grade valves, and we know all about PVC pool valves, and why you should use them. We've been in the valve business for over 50 years--and all we sell are valves. It's simply what ValveMan.com does, and we do it better than anyone else.