Posted by Gilbert Welsford on Jun 21st 2023
Were you looking for the Liquid Nitrogen Valve Shop? Well then you should visit here: Liquid Nitrogen Valve. Google decided that this page may be more relevant, but we'd like think we know you guys better than Google does.
ValveMan was recently contacted by an American Petroleum Institute (API) testing facility that tests products to ensure they meet stringent API standards. The customer needed a valve that would allow liquid nitrogen to go through it but not freeze up when the valve was turned. They also needed to control the amount of nitrogen going into the tank. The valve required -320 degree F nitrogen going through it while controlling the amount of the liquid.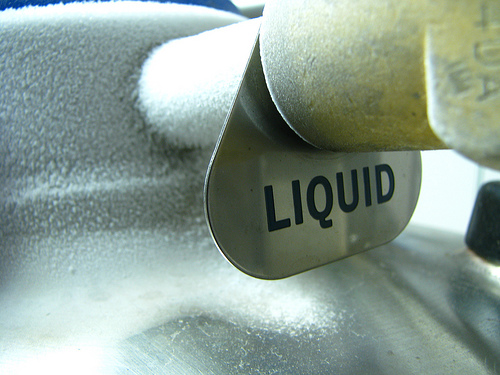 ValveMan suggested a one of our premium actuated cryogenic valves with Kel-F seats, a full port ball for low pressure drop and a pneumatic actuator. The customer wanted the valve to fail close. A spring return pneumatic actuator is much more cost effective than a spring return electric valve.
ValveMan also helped the customer select a cryogenic extension for the valve. This cryogenic extension removes the packing gland and actuator from the valve body itself so it doesn't freeze. Since the customer wanted to be able to control the amount of liquid on the discharge side of the valve, we gave them a 30 degree v-ported ball valve. This configuration allowed the customer to take a pressure transmitter signal on the discharge side of the valve and "throw" the signal into their PLC (programmable logic controller). This feeds the valve a 4-20 mA signal to the valve and allows it to modulate to maintain optimum pressure. The system has been very successful.
If you require a valve for your cryogenic applications or anything else, please contact the ValveMan valve store today.