hayward valves
A division of Hayward Industries, an American based company, Hayward Flow Control has been manufacturing thermoplastic valves for over fifty years. In 1923, Irving M. Hayward formed a small company in Brooklyn, New York, manufacturing specialty valves and other flow controlling solutions for various industries. This was the beginning of Hayward Industries, a company that has earned a reputation as one to exceed customer expectations on a regular basis.
Today, Hayward Flow Control strives to stay on the cutting edge of thermoplastics technology, and is a well known name in the pool and spa industry. Able to keep up with the rapid growth of the pool industry, the subsidiary Hayward Pool Products, Inc. was born. This offshoot later became the company known today as Hayward Flow Control. Already known for quality products, having conceived the concept of pool parts "bundles," Hayward Flow Control again leaped ahead of the competition in 2008 by jumping on the "green" wagon with the Hayward Energy Solutions line. Ever diversifying, Hayward Industries continues to grow, leading and dominating not only the pool and spa market, but several aspects of the entire thermoplastics industry.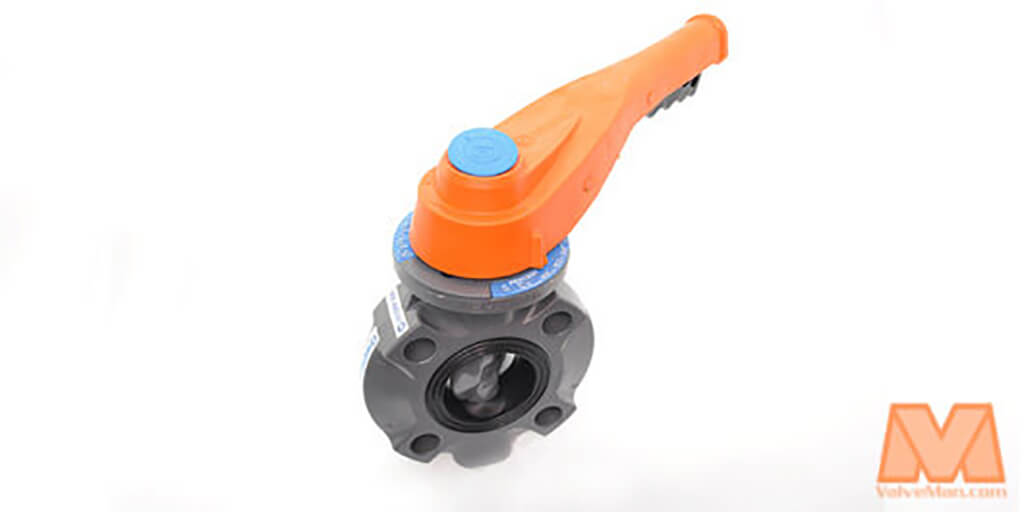 Hayward Valves Performance
Performance, perfection, and satisfaction are common words in the Hayward dialect. With research and development, as well as customer relations, at the forefront of their ongoing efforts, Hayward Flow Control offers a varied and compelling line of great products. The following are two prime examples of Hayward Valves excellence and reliability:
Hayward TC Series CPVC, EPDM Seats, & O-Rings: true ball check valves are the last word in stopping flow reversal in plastic piping systems. Ideal for preventing damage to pumps, filters, and other processing equipment. Utilizing a free-floating ball that never seats in the same position twice, this check ball valve incorporates an elastomer seat with a custom square shape. This valve series works for either horizontal or vertical mounts, is true union, has a size range of 1" to 4", comes in PVC, CPVC or PolyPro, has a low cracking pressure, and boasts high flow rates.
Hayward BYV Series Butterfly Valves: Introduced in late 2013, this series of butterfly valves took the market by storm. Sporting a hand lever that allows for stopping positions at every 5 degrees, and made with a special UV inhibitor, this butterfly valve is an excellent choice for out-of-doors applications. Other notable features include external disk position and flow indicators, ISO 5211 stem drive and top flange, one piece, stainless steel stem, and over sized Nitrile liners. Sizes range from 2" to 12". State-of-the-art thermoplastic blends give the one piece construction more integrity than comparable metal housings.
Hayward Valves/PVC/Thermoplastics
There is no end to Hayward's awesome line of plastic valves. Ball valves, butterfly valves, check valves, and valve lockouts made for PVC, CPVC, PolyPropylene, and other material piping systems are all manufactured out of finest thermoplastic blends by Hayward Valves. All Hayward plastic valves are designed, built, and tested to handle the most demanding conditions--this is one of the reasons Hayward is a leader in thermoplastic manufacturing. Perfect for both domestic and industrial use, Hayward valves does not only resist corrosion from the elements, but are ideal for the transfer of corrosive materials and fluids, as well.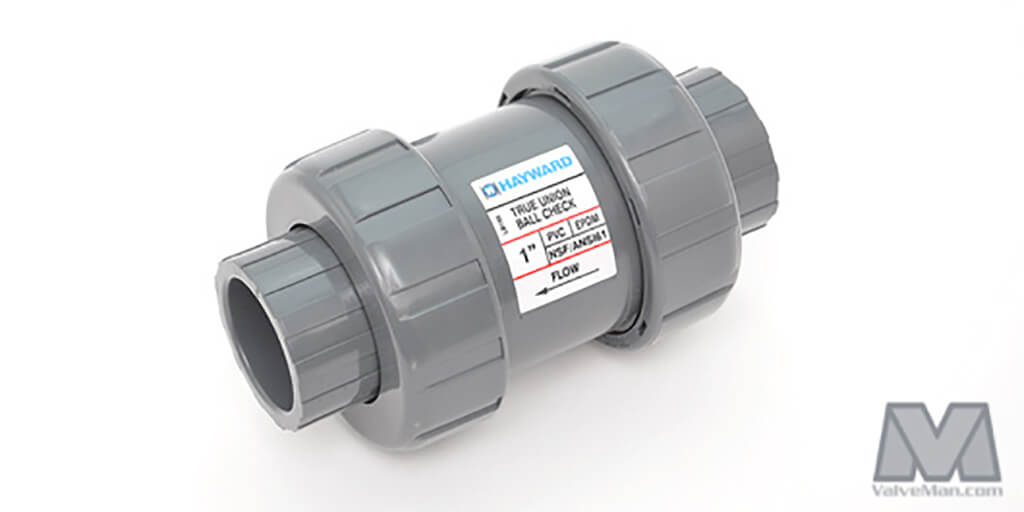 Where to Buy Hayward Valves
Hayward valves are made using future forward CAD systems, perpetually propelling design innovation and technology. Two more words in the Hayward vocabulary are commitment and quality. We respect that, and like to think those words are in our vocabulary, too. That's because we've been in the valve business for over 50 years. If you're looking to purchase quality Hayward valves through a valve store you can trust, call ValveMan.com. We're committed to selling you quality valves, and we believe we do it better than anyone else.
There are no products listed under this brand.