Posted by Daniel Pishock on Nov 29th 2016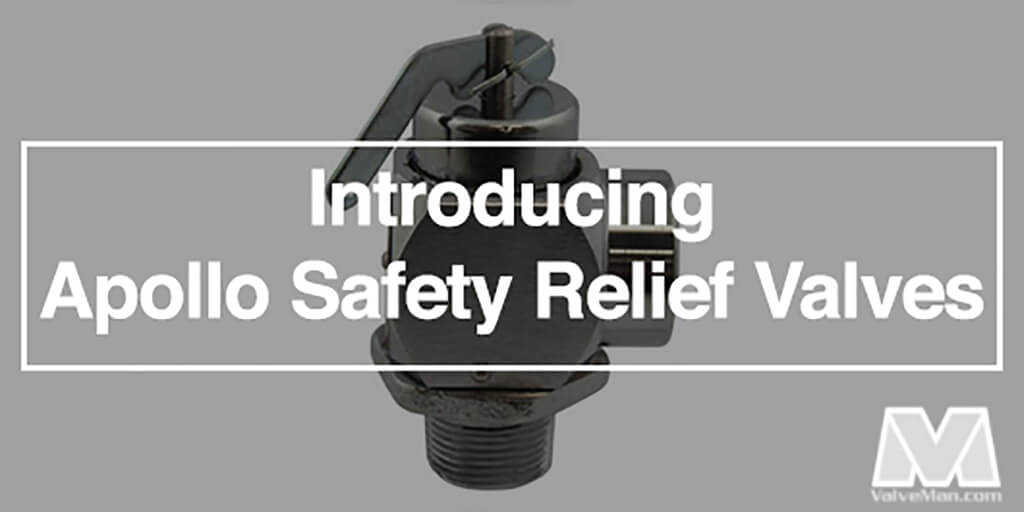 Apollo is a name synonymous with quality, and that very quality is built into the Apollo safety relief valves line. Water boilers and similar equipment must have an escape route for excess pressure in case something within the system fails. As a relief valve is the last line of defense for anything under pressure, they simply cannot fail. Better buy Apollo.
Apollo Safety Relief Valves
Sometimes known as pressure relief valves, or PRVs, safety relief valves are designed to open at a predetermined pressure, providing a path of least resistance for a media--like water, steam, or gas--that has exceeded the pressure rating of a system. Apollo offers a variety of safety relief valves from which to choose. Here are three examples. All are made in the United States.
Apollo Model 10-321 Series ASME Hot Water Safety relief Valve: features a brass body with a high chrome finish, standard port, and a brass lever style handle. Utilizes FNPT threaded connections, a stainless steel spring, and an EPDM seat. 3/4 male by 3/4 female threads. Maximum pressure setting for this Apollo safety relief valve is between 20-60psig, at a maximum temperature of 312°F.
Apollo 10-400 Series Bronze Safety Relief Valve: M/F NPT, standard port, bronze lever style handle. 3/4M by 3/4F threads (FNPT or NPT), ASME Section IV capacity; 250°F at 15-60psig maximum setting. This inexpensive Apollo safety relief valve is the go to workhorse for minimum temperature and pressure capacities.
Apollo 10-608-05 Bronze ASME Hot Water Safety Relief Valve: At the opposite end of the spectrum from the 10-400 series, this bronze Apollo safety relief valve utilizes a standard port, 2" inlet, features a steel lever style handle, and has a maximum pressure setting of 15-150psig, considerably more than the two valves previously mentioned. Maximum temperature is 250°F. Uses a diaphragm isolated spring chamber; plated alloy steel spring; made for extreme high capacity (1-11 bar).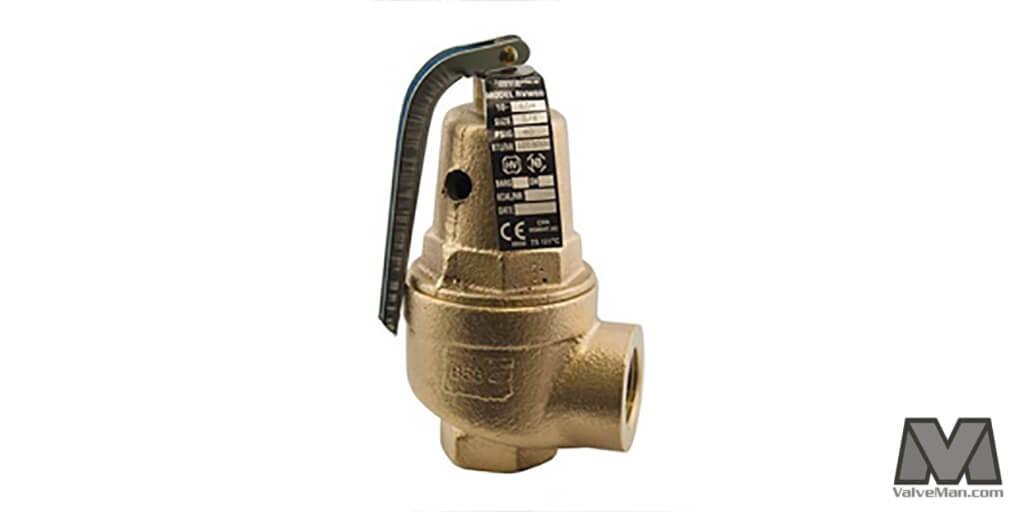 Shop Apollo Safety Relief Valves
[RelatedProducts:1990,1981,1983,1982]
Where to Buy Apollo Safety Relief Valves
Whatever your relief valve needs may be, opt for Apollo safety relief valves first--there's no sense in skimming on quality when it comes to pressure. You can purchase Apollo safety relief valves right here at the ValveMan valve store. We've been in the industrial valve business for over 50 years, and we're proud to stock a wide variety of Apollo valves. When you're only looking to buy valves, come to the store that sells valves. That's all we do, and we do it better than anyone else. You may enjoy reading Why Choose Apollo Ball Valves.