Posted by Gilbert Welsford on Feb 11th 2016
A trustworthy plumbing supply company is hard to find, and supplying America's valve needs--while keeping up with growing industry demands--is no easy task. It takes a thorough knowledge of both commercial and industrial valves, their various applications, intended environments, alloys, configurations, stress limitations, etc. that need to be considered when purchasing valves for any application. From contract work to industrial manufacturing, Valveman.com is the perfect store for all your plumbing supply valve related needs.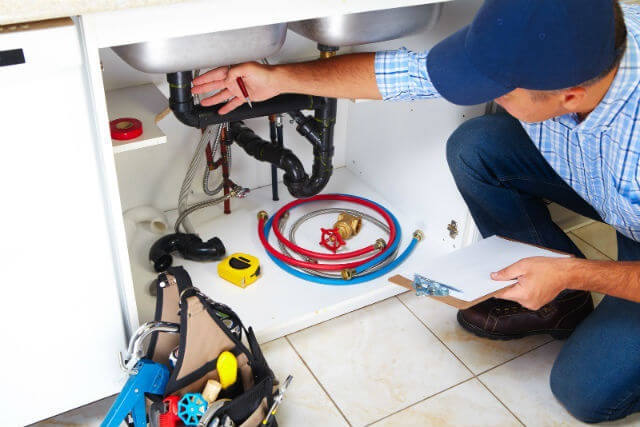 Simple Plumbing Supply and Beyond
If you have a contract to install plumbing in a new building, or you need to repair or replace plumbing, valves, or pipelines in an existing structure, consider purchasing your plumbing supply needs from ValveMan.com. Here are just a few of some of the great products to choose from:
Ball Valves: Apollo or Conbraco Valves offer some of the best ball valves available on the market and offer valves for pretty much every valve application. Consider the Apollo 70-100 Series standard port, threaded ball valve. It is great manual ball valve that features a bronze body and chromium plated ball; PTFE body seals; RPTFE seats, and MPTFE stem packing; available in 1/4" to 3" and rated for a max pressure of 600psi CWP and 150psi SWP, up to 500F degrees. It is the perfect manual ball valve for the everyday plumber.
Lead Free Valves: Again, Apollo Valves lead the way, offering a wide range of lead-free valves. Consider the Apollo 94ALF lead free ball valve: Constructed of lead free brass, and featuring a lead free brass ball, this top of the line valve is available starting at the low price of $20, and consists of a lead free brass, blow-out proof stem.
Butterfly Valves: The Hayward BYV series butterfly valve is constructed of PVC and features a disk made from fiberglass reinforced polypropylene, flanged connections, and a rugged steel, state-of-the-art handle protected by corrosion resistant plating; the stem boasts a threaded retaining gland and is made of 316 stainless steel. Available in sizes 2" to 12" and pressure rated at 150psi (10 bar at 70F, non-shock).
Valve Actuators: ValveMan.com carries a a wide range of Bonomi actuated valves. Consider the Bonomi 2 way stainless steel electric actuated ball valve. The Bonomi 8E067 is constructed of 316 stainless steel, comes in sizes 1/4" to 3," and can handle a max pressure of up to 1000psi WOG and temperatures of 366F degrees. Seat and stem are both blow-out proof. You may even consider the JFlow two piece stainless steel flanged ball valve with a DA pneumatic actuator. 316 stainless steel construction is rugged and ensures longevity; available in 1/4" to 3" with full port; graphite stem packing; Viton "O" ring; spring return actuation; max pressure of 285psi at temps as low as negative 250F or as high as 700F; fail-in-place-fail position.
Check Valves: For larger more industrial applications, Red White Valve offers their iron swing check valve 435 Series. This valve is made of cast iron, comes with #150 flange connections, is available in sizes 2" to 12", and features a bronze seat ring and cast iron disk. Max pressure is 125# WST or 200# WOG.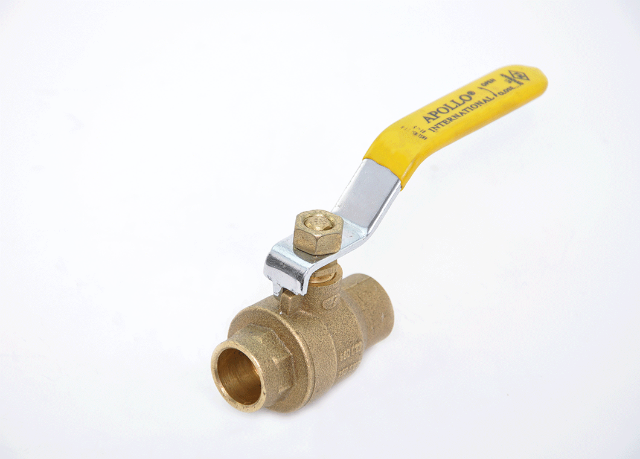 Plumbing Supply Leader
Since the humble beginnings in Fred Welsford's basement, ValveMan.com has been a family owned business. Today, Gilbert Welsford, Jr. represents the third generation of Welsford's, taking great pride in being part of a family business that has over 50 years experience selling industrial grade valves. Plumbing supply is just one industry to which we cater. We are valve experts, and--unlike our competition--we only sell valves. It's simply what we do, and we do it better than anyone else. Visit ValveMan.com today.