High Pressure Ball Valves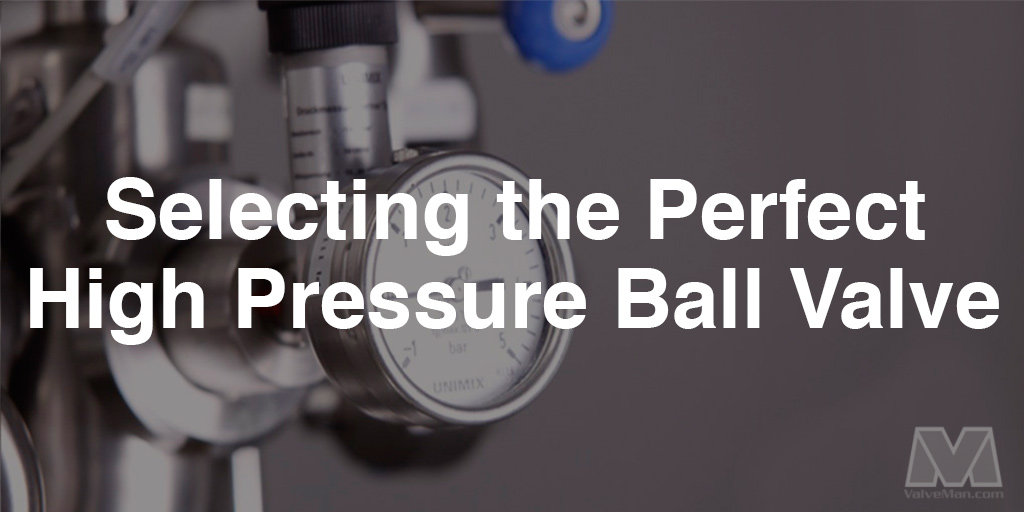 Selecting the right high pressure ball valve for the job will involve a bit more consideration than choosing an ordinary, general service ball valve. For starters, you're working with higher pressures, which means higher stress on a valve housing's integrity. Many valves may be rated for high pressure, but not all valves are the same. Perfection is reflected in an attention to the details in manufacturing.
When selecting a high pressure ball valve, your main focus should be on quality of construction, particularly since ball valves regularly function as shut-off valves. Maintaining a seal at high pressure, for indefinite periods of time, in example, advocates the need for a superior level of materials and stress-handling capabilities. Superior performance from a high pressure ball valve, then, will be found in a part made with adherence to perfection.
What to Look For in a High Pressure Ball Valve
Obviously, you'll be looking for a valve that's rated for high pressure, but what does that mean in terms of construction and configuration? For starters, high pressure ball valves will be machined, rather than cast, from a single block of material. In this way, the valve housing retains an integrity--paramount for high pressure applications--a cast housing cannot match. A closer look at a product from DMIC will further illustrate what a perfect high pressure ball valve looks like.
DMIC BVH High Pressure Ball Valve
Machined from top quality carbon steel, the square-bodied DMIC BVH is rated at 6000psi, has a temperature range of -60 degrees Fahrenheit to 400 degrees Fahrenheit, and utilizes Delrin seals and bushings. Featuring a full port and threaded connections (FNPTxFNPT), this 2-way high pressure ball valve is custom milled with superior integrity in mind. The square body provides numerous advantages, including the assurance against failure. Both the ball and spindle are also machined from high carbon steel. "O" ring material is Buna-N.
Available in sizes 1/4" to 3/4", the DMIC BVH offers superior performance: Delrin ball seals provide outstanding protection by greatly reducing actuation torque. The square body enhances full port design, helping to maintain pressure levels. State-of-the-art milling techniques ensure leak-free/worry-free connections with precision threads.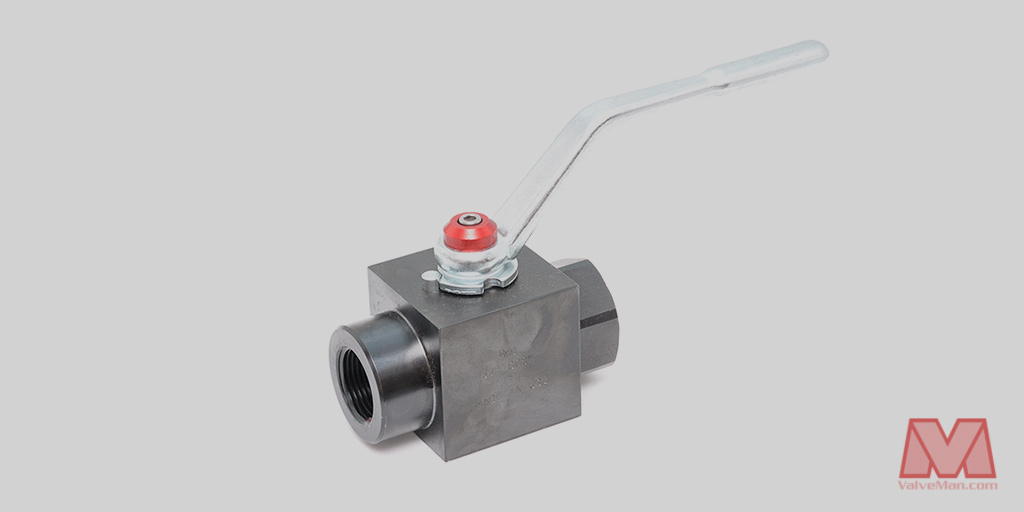 Attention to Details
In other words, when selecting the perfect high pressure ball valve, you're looking for a part that is practically bulletproof. When it comes to that kind of quality, the devil is in the details. The Delaware Manufacturing Industries Corporation (DMIC) has been manufacturing high pressure valves for major industries--including Marine, Aviation, and Aerospace--since the early 1990s, and prides itself in providing high quality manufacturing and obsessive scrutiny of each and every detail. Combined with unparalleled machining techniques and custom mill runs, this attention to detail marks the difference between the ordinary and the extraordinary in parts, including perfect high pressure ball valves.
Where to Buy
ValveMan.com should be your first choice in suppliers when it comes to purchasing reliable, dependable, high pressure ball valves. We like to think that we pay as much attention to detail as DMIC when it comes to the business of valves--we even obsess a little about valves ourselves, and have been for over 50 years. In fact, all we sell are industrial grade valves, and nothing else. It's simply what we do, and we do it better than anyone else.