Posted by Gilbert Welsford on Oct 15th 2012
OEMs or Original Equipment Manufacturers make up a large portion of our clients at ValveMan. With this type of business, the engineers, purchasing agents, and others that are specifying and buying valves rely on us tons. We have taken this reliability to the next level by offering something we call kitting also known as bundling or assembly services. Most OEMs have a 'laundry list' of products that they buy for each system that they offer. Sometimes these lists are hundreds of line items long including fittings, nipples, pipe, valves, and even pumps; other times there may only be 10 or 15 items. Either way, the ValveMan team helps OEMs make their purchasing and procurement process much easier by supplying everything- valves, fittings, nipples, and even piping sometimes.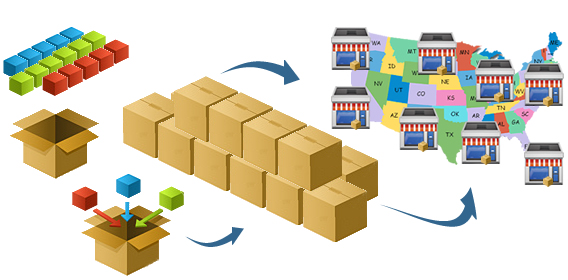 This way, when an OEM gets an order, all they have to do is call or email ValveMan to let them know they will be needing the products and in a few short weeks, a couple of boxes will arrive with ALL of the components that they will need to build their system. This type of process has allowed original equipment manufacturers to cut down on inventory costs, purchasing and sourcing costs, and even streamline their processes to make them more efficient (AKA more profitable). We like to make strategic alliances with OEMs to make their companies run more efficiently which hopefully leads to more business for them.
If you have a list of products that you need for a system, even if you have an AVL (approved vendors list), send it over to ValveMan valve store and we would be more than happy to help you save money and make your processes more efficient!