Double Check Valves
What is a double Check Valve?
Also called a DCA (double check valve assembly), a double check valve is nothing less than a backflow preventer. Its typical purpose is the prevention of contamination from the phenomena of backflow and backsiphonage polluting potable water supplies. While this device may appear to be nothing more than a glorified check valve, and is not necessarily suitable for high hazard applications, it is nonetheless perfect for sprinkler and irrigation systems and space-saving combi-boilers.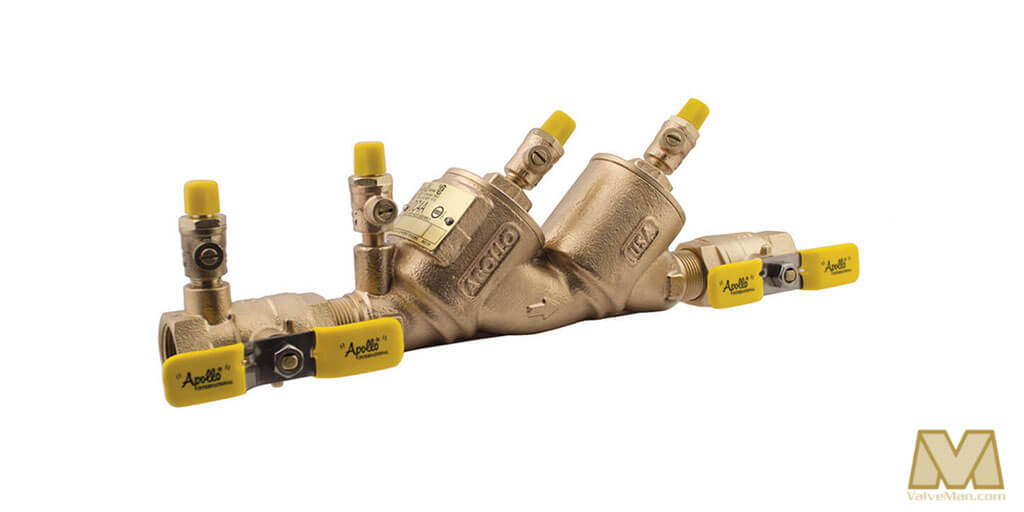 Double Check Valves
Much like the air brake system valves in tractor trailers, a double check valve employs two separate check valves assembled in a linear series. The thinking behind this configuration is simple: if one valve fails, the other will continue to operate. Likewise, an extra valve gives the idea of a fool-proof seal credence, as it reduces the pressure on the first valve, helping to eliminate leakage.
Traditionally, double check valves have always been spring loaded, but variation on this theme began incorporating the use of ball valves, which many would attest as providing a superior seal and action. Regardless, using ball valves on a double check valve assembly--if nothing else--permits the control of greater pressures and flow capacities, making them desirable on larger systems.
Apollo Valves predominantly uses ball valves for their line of double check valves. The following example of their double check valve assembly should give you some idea as to why:
Apollo 4ALF-105-A2F-Bronze double check valve assembly with ball valves. "LF" is the lead-free designation. This check valve assembly has earned ASSE 1015, CSA B.64.5, and IAPMO approval, as well as an approval by the Foundation for Cross Connection Control and Hydraulic Research at the University of Southern California. Body, balls, and shut-offs are lead free; sizes start at 1/2"; carries Apollo's 5 year factory warranty.
Double check valves are the workhorse among check valve assemblies. As they are designed to be more reliable, and handle greater flow capacities--many Apollo double check valves are marketed as backflow preventers--then single check valve systems, double check valves are indispensable when it comes to preventing undesirable backflow and back syphonage. As a direct cross-connection piece, a double check valve is subjected to both intermittent and constant pressure conditions. Using a double check valve assembly is smart. Using double check valves that employ ball valves is even smarter, as these ball valve balls are free-floating, meaning they seat and un-seat in direct response to current and pressure. There is only one through hole, and the ball is slightly larger than the through hole, providing a tight, reliable seal that prevents water from traveling in the opposite direction.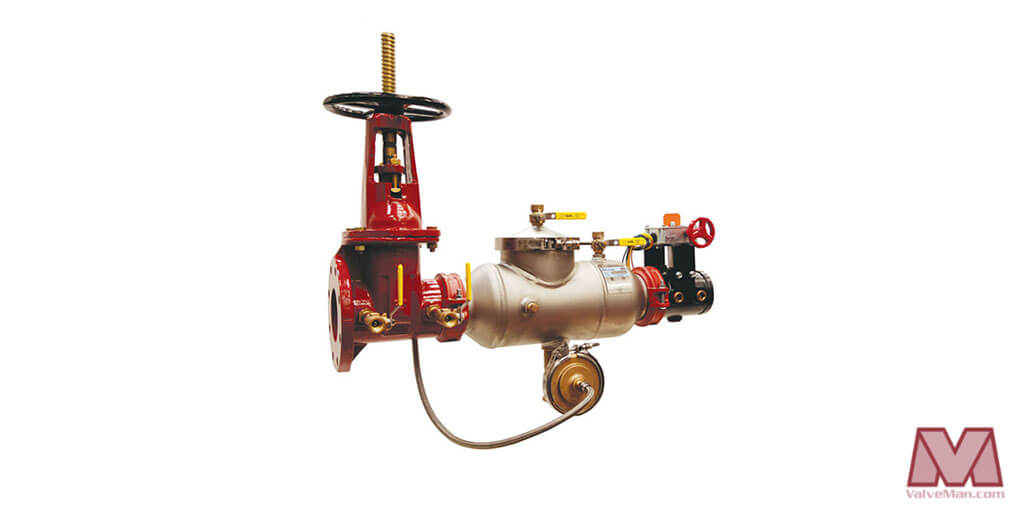 Where to Buy Double Check Valves
If you're in the market for a double check valve assembly, buy Apollo Valves, and buy them from ValveMan.com. We've been in the industrial valve business for over 50 years and we carry the Apollo Valves brand, including a full line of double check valve assemblies and backflow preventers. We know all about valves because valves are all we sell. It's simply what we do, and we do it better than anyone else. If you would like to know more about why you should choose Apollo Valves, or you would just like further reading, you may enjoy Why Choose Apollo Ball Valves.